Committee Jurisdiction: Primary jurisdiction includes agricultural commissions, agricultural commodities, Department of Food and Agriculture, expositions and fairs, farmers markets, food access, food labeling, labeling of agricultural commodities, livestock and poultry, marketing orders and agreements, milk and milk products, pest management, veterinarians: agricultural issues. 
California Department of Food and Agriculture COVID-19 information
Cal/OSHA Safety and Health Guidance: COVID-19 Infection Prevention for Agricultural Employers and Employees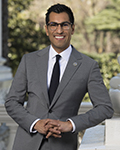 Deadline for position letters is by 5:00 p.m. one week prior to the hearing date.

Important COVID-19 Information
We encourage the public to provide written testimony before the hearing by visiting https://calegislation.lc.ca.gov/Advocates/. Please note that any written testimony submitted to the committee is considered public comment and may be read into the record or reprinted.
The hearing room will be open for attendance of this hearing, but the public is strongly encouraged to participate via the web portal and watch the hearing from its live stream on the Assembly's website at https://www.assembly.ca.gov/todaysevents.
Any member of the public attending a hearing in the Capitol or 1021 O Street (Swing Space) is encouraged to wear a mask at all times while in the building. We encourage the public to monitor the committee's website for updates.